Being a technocrat, I have always admired the websites with great and innovative feature along with the creative execution. The amalgamation makes perfect sense when it is a true combination of both, good programming for great functionalities as well as the innovative and unique ideas for implementing it in a more user-friendly and connected manner.
Some ideas to make a unique and innovative web design are:
Start with blank Canvas-
It is always the best way to create something from scratch. When you know about the base, you have more feasibility to make it more interesting in an easier manner. Many might think, it is best to start with a project which is already half as it saves time. While that is not the case, in reality, you have to go through the previous work done completely and that might take more time.
Think Outside the BOX!
You have to think of something less monotonous and common. Nobody gets an interest in looking at something with same templet and pattern. You must think about something, which hasn't been into trend much recently but is capable enough to make a trend.
Do not use CMS-
CMS though has everything available at our fingertips. But you would not want to use the same design which has been offered to millions of users when they were developing theirs. The design is already common on CMS and hence must not go for it.
Avoid Online Inspiration-
The online inspiration is open to all platform. Million of people refer to millions of websites every day. If you want to achieve the new heights you must work for it. Create something of your own. Taking an inspiration form the online stuff makes your work pirated in a way and therefore you must avoid it.
Try At least one thing you have not done before-
Learning should a habit for every person. You must keep learning irrespective of the stream, age and gender bars. When you would learn a lot, you would want a platform to execute everything you have learned. Never miss such a platform.
Pretend Like you don't have to code-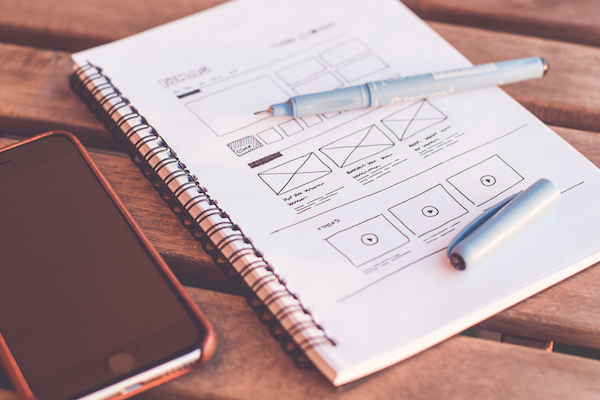 I simply do not agree to people when they see, you need not to code while developing a site. You must at least know CSS and HTML. These two languages cover a major portion in designing a website.
Go Old School-
We have learned it since starting that, we must go step by step. Taking long jumps in the initial stages might get you into a tough position. Giving not much importance to tables is not very helpful every time. I would not suggest using a tabular format on the web page's layout but can be used in representing tabular data.
Go new School-
As I mentioned earlier, you must keep learning. Today there are several websites which help you learn about website designing in a detailed and mannered form. You must switch to them and start implementing it in your own website, like W3school, CSS3 Lightbox etc.
Collaborate with Others-
Collaborations make things feasible for everyone to work on. When you have to be concerned about a specific module and have only a single segment to work upon, you would be able to contribute even better. When people work in collaboration, it saves time as each module is getting completed simultaneously.